Lakeside Baptist Church Day Care is based on Christian values and practices with the intended goal of enhancing the home environment by sharing the cooperative responsibility for the child's training and care. We are intentional about providing fundamental classroom activities such as: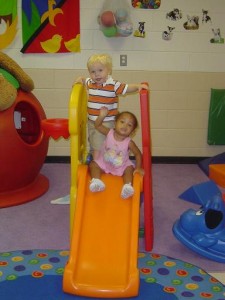 Each baby is provided with their own crib and enjoys a variety of age appropriate music, toys, bouncy swings and seats.
Creepers are encouraged to sit up, crawl and eventually walk.
Toddlers are encouraged to climb, feed themselves and talk.
Two year olds are encouraged and rewarded in the potty training process.
Preschool children learn such things as: phonic sounds, names of animals, recognizing numbers 1 – 30, counting to 100, shapes, colors & cutting.
Pre-Kindergarten's ultimate goal is to help each child achieve kindergarten readiness. A preschool graduation ceremony is given to celebrate achievement.
School Agers are picked up from school, helped with homework and enjoy fun activities.  List of Schools. When school is out, it's all day Fun!
Lakeside Baptist Day Care Center provides well-rounded and carefully planned educational learning experiences. Children enjoy a variety of activities including music, art, dramatic play, games, indoor and outdoor play, stories, puzzles, and other areas of creative expression with supervision by trained, experienced staff members.
Currently the curriculum of Lakeside Baptist Day Care Center is written by the Day Care Director. She plans creative themes that can be easily adapted and used by the teachers. Within the curriculum, Bible Study is an essential part of each child's study.  Teachers incorporate the Wee Learn series in their lesson plans. (Wee Learn Curriculum Guide, Baptist Press, Nashville, TN.)
Our Day Care is licensed by the Department of Social Services in the Commonwealth of Virginia and is inspected on a regular basis. It is also regularly inspected by the Department of Health and the County of Henrico's Division of Fire.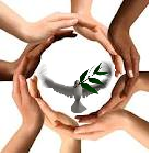 Children between the ages of six (6) weeks to twelve (12) years old may be enrolled in the Day Care Center.  Please see our Tuition & Fees page for more information on registering your child.
We provide a Breakfast Snack, a Lunch and an Afternoon Snack (Babies are the exception). View our Menu  (and you may bring substitutions if you wish). We will be on the alert if your child has any allergies.
We are located at 7401 Woodman Road in Lakeside near Hermitage and Hilliard Road. Map.  Come on by and take a tour of our center and meet the teachers.
We hope to welcome you and yours to our Day Care Family.  If you would like more information, contact us at (804) 266-1846 or you may  e-mail our director, director@lakesidebaptistdaycare.me.